Is Your Website Google-Friendly and Mobile-Friendly?
I just tapped into a gold mine and want to share it with you. It's Google's own guidance on How to Make Your Site Google-Friendly. A large part of building a Google-friendly website is making it mobile-friendly.
Literally, this article is for anyone who cares about how many people read their content online. If you're a website owner, manager, webmaster, or author, you will be especially interested in this summary of Google's own published guidelines.
Google-Friendly Website FAQs
How do I know if my website is Google friendly?
To determine if your website is Google-friendly, check if it's indexed, has a correctly configured robots.txt file, a submitted XML sitemap, good page load speed, mobile-friendliness, quality content, optimized meta tags, and monitor it using Google Search Console.
What is Google-friendly content?
Google-friendly content refers to high-quality, relevant, and well-structured content that meets Google's guidelines. It is original, informative, optimized with appropriate keywords, and provides a positive user experience, ultimately improving search visibility and rankings in Google search results.
What is a search engine-friendly website?
A search engine-friendly website is designed and optimized to be easily understood and indexed by search engines. It has well-structured content, optimized meta tags, fast page load speed, mobile-friendliness, and follows SEO best practices to improve visibility and rankings in search engine results.
Build your own Google-friendly website.
Google openly publishes its SEO and search guidelines. If you have content that you want to promote, you want others to read, and you want to expand your reach, then dig into this info – from Google's own content – on how to create a website that Google loves:
Visitors are Hungry – What Are You Feeding Them?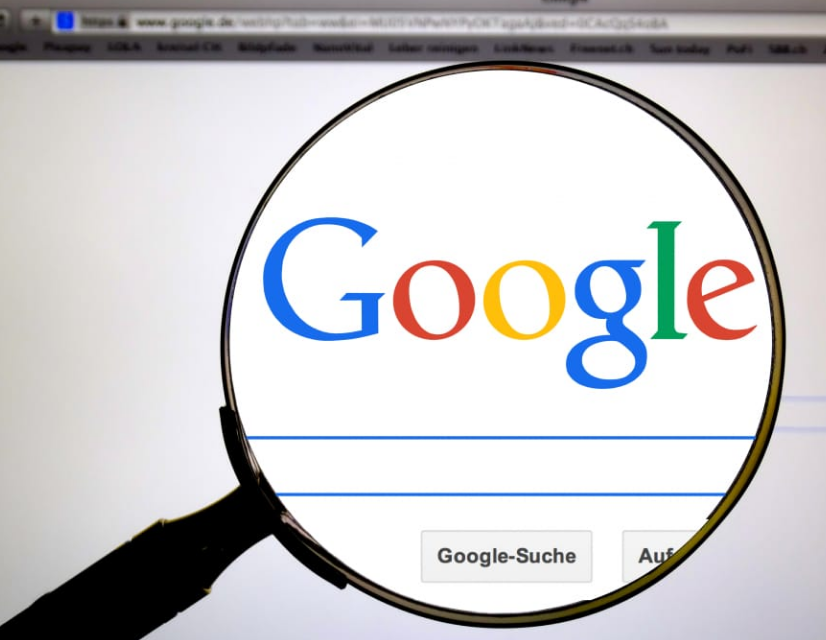 Google's guidelines constantly evolve. Be sure to refer to their site for the official most current recommendations. Here we summarize seven guidelines that are generally considered most important for creating a Google-friendly website:
Quality Content
Create high-quality, original, and valuable content that is interesting and valuable to your audience. Your content should be well-written, engaging, and provide real value to users.
Creating high-quality content involves several key elements to ensure it is valuable and engaging for your target audience.
EXAMPLES FOR ACHIEVING THAT:
Provide Relevant Information
Through research, you can gain a deeper understanding of the needs and interests of your target audience. Tailor your content to address their questions and provide solutions. For example, if you're writing a blog post about healthy eating, include examples, such as easy recipes that even teenagers can try at home.
Use Clear and Simple Language
Instead of complex jargon or technical terms, use more common language that's easier for more people to understand. Use plain language that's easy for everyone to understand. Break down complex concepts into simple explanations. For instance, when discussing scientific topics, explain terms and processes in a way that a 14-year-old can comprehend.
Include Engaging Visuals
Incorporate relevant images, infographics, or videos to enhance your content and make it more visually appealing. For example, if you're writing about the solar system, include colorful illustrations or animated videos to help visualize the planets and their orbits.
Add Personal Stories or Examples
Share relatable personal anecdotes or real-life examples to connect with your readers on a deeper level. For instance, if you're writing an article about the importance of recycling, bring it to life by telling a short story about how recycling positively impacted your community or the environment.
Offer Actionable Tips or Steps
For a Google-friendly website, provide practical advice or step-by-step instructions that your readers can implement. For example, if you're writing about time management for students, offer tips on creating a study schedule and prioritizing tasks.
Creating quality content is an ongoing process. Continuously seek feedback from your audience, stay updated on relevant topics, and refine your writing skills to improve the quality of your content over time.
Mobile-Friendly Design
Your Google-friendly website must be optimized for all types of mobile devices. Responsive design ensures that your site is accessible and user-friendly across a variety of different screen sizes.
Designing a mobile-friendly website means that your audience will be able to easily access and view your content on any mobile device such as a smartphone or tablet.
HOW TO ACCOMPLISH THIS:
Responsive Design
Use a responsive design approach when creating your website. The layout and content of your site will automatically adapt to fit all the different screen sizes. Your website looks good and functions well whether it's viewed on a desktop computer or mobile.
Clear and Readable Text
Use fonts and font sizes that are easy to read on smaller screens. Avoid using tiny text that requires zooming in to read. Additionally, use appropriate color contrasts to ensure that text is clearly visible.
Simple Navigation
Opt for a simplified navigation menu that is easy to use on a small touchscreen. Use clear labels for menu items and consider using a hamburger icon (three horizontal lines) to indicate a collapsible menu.
Optimized Images
Compress and optimize images to reduce their file size without sacrificing quality. Large image files will slow down your site's loading speed. Be careful to strike a balance between visual appeal and performance.
Touch-Friendly Buttons
Ensure that buttons and interactive elements on your website are large enough to be easily tapped with a finger. This helps prevent accidental clicks and improves the user experience.
Minimize Pop-ups and Ads
Avoid using intrusive pop-ups and excessive ads that can disrupt the user's browsing experience on a mobile device. If you do choose to use pop-ups, just be sure they are sized appropriately, and don't cover the main content.
Takeaway
A Google-friendly website design is crucial, because most people now access the internet through their mobile. Follow these guidelines, and you can ensure that your site is accessible and mobile user-friendly across a wide variety of screen sizes.
Page Loading Speed
Improve your website's loading speed by optimizing code, compressing images, leveraging caching techniques, and minimizing unnecessary scripts. Users expect fast-loading pages. Aim for a loading speed of 1 second.
Page loading speed refers to how quickly a website loads its content when someone visits it. A fast-loading website not only provides a better user experience, it also keeps visitors engaged.
TO IMPROVE PAGE LOADING SPEED:
Optimize Image Sizes
Large image files can slow down a website. Before loading images to your site, down-size and compress them, reducing the file size without significantly affecting the quality.
Minimize Unnecessary Plugins
Plugins add extra functionality to a website but can also slow it down. Only use essential plugins and regularly review and remove any unnecessary ones.
Enable Browser Caching
Browser caching stores certain elements of your website on a visitor's device, allowing subsequent visits to load faster. Ask your website developer to enable browser caching to improve loading speed.
Use a Content Delivery Network (CDN)
A CDN helps deliver your website's content from servers located closer to the visitor's geographic location. This reduces the distance data needs to travel, speeding up page loading time.
Minify CSS and JavaScript Files
Minification involves removing unnecessary spaces, line breaks, and comments from CSS and JavaScript files. File size is reduced, which improves loading speed.
Prioritize Above-the-Fold Content
Above-the-fold content refers to what users see without scrolling. Prioritize loading this content first, as it allows visitors to start interacting with your Google-friendly website while the rest of the page loads.
These techniques significantly improve your site's loading speed. A fast-loading website is crucial for keeping visitors' attention. People generally click away if your site takes longer than 2 or 3 seconds to load.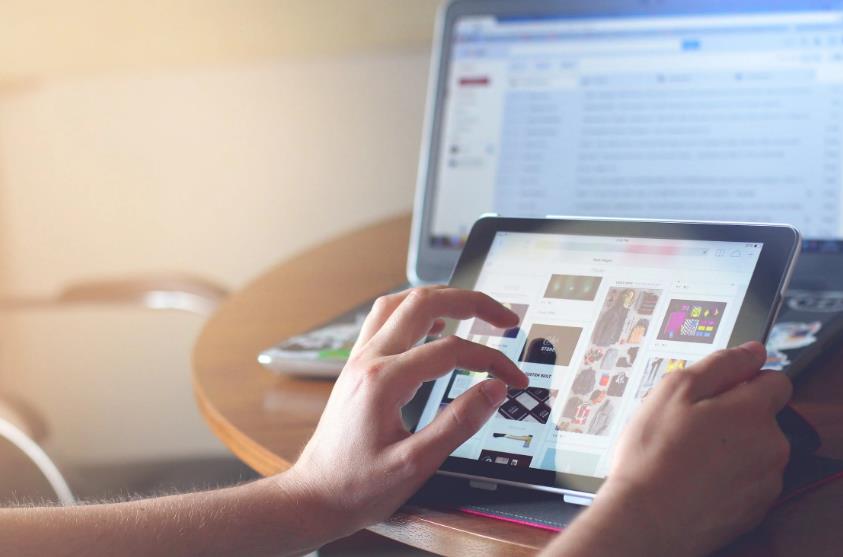 Clear Site Structure
Organize your website with a logical and intuitive structure. Use descriptive headings, clear navigation, and well-structured URLs to help users and search engines understand your site's content hierarchy.
When visitors find it easy to navigate, they'll stay on your site. That's important for you and for Google's ranking.
HOW TO ACCOMPLISH THIS:
Clear Navigation Menu
A simple and intuitive navigation menu make your site easy to understand. Use clear labels for each menu item that accurately describe the content on that page. For example, if you have a "Home" page, an "About Us" page, and a "Contact" page, just use those exact tabs names in the menu.
Organize Content with Headings
Headings (such as H1, H2, H3, etc.) structure your content for better user experience. Headings help break down your content into sections, making it easier for visitors to scan and understand. For instance, if you're writing a blog post about "Tips for Studying," use H2 headings for each tip and H3 headings for sub-points under each tip.
Use Descriptive URLs
Create URLs that provide an idea of what the page is about. Here's an example of a bad URL for your "About Us" page: "www.example.com/page1.," versus a good URL: "www.example.com/about-us" Descriptive URLs are not only user-friendly but also help search engines understand the content of your pages.
Use Breadcrumbs
Implement breadcrumbs on your site. Breadcrumbs are navigational aids that show the user's path from the homepage to the current page. They help users understand their location within the site's hierarchy, allowing them to easily navigate back to previous pages.
Site Map
Create an HTML site map that outlines all the pages on your website. A site map provides a clear overview of your site's structure and helps both visitors and search engines navigate your content effectively.
By implementing these Google-friendly website practices correctly, your site's structure will help users navigate easily, and quickly find what they need. Clear site structure provides a positive user experience and keeps them engaged longer.
Relevant Keywords
Research and use relevant, related keywords throughout your site's content. Use them in everything, including page titles, headings, subheads, meta descriptions, and within the paragraph text itself. However, avoid 'keyword stuffing'. Just focus on natural, user-friendly language.
Relevant keywords in your site's content also help search engines understand what your pages are about.  They greatly improve your ability to rank higher in search engine results pages.
TO ACCOMPLISH THIS:
Keyword Research
Start by conducting keyword research to identify the terms and phrases your target audience is using to search for covered by your site. Tools like Google Keyword Planner or Ubersuggest can help you discover relevant keywords.
Include Keywords in Page Titles
Place important keywords in the titles of your web pages. For example, if your blog post is about "Tips for Healthy Eating," it's extremely important to include the phrase "healthy eating" in the title.
Use Keywords in Heading Tags
Incorporate your main keyword and related keywords in your headings (H1, H2, H3) to identify and reinforce the main topics. For instance, if your heading is, "Top 10 Exercises for Beginners," make sure to include variations of relevant, related keywords like "exercises" and "beginners."
Natural Keyword Placement
Use keywords naturally throughout your content, including the body text, meta descriptions, and image alt tags. BUT, avoid overusing keywords, in a way that sounds unnatural or 'spammy.' Focus on creating high-quality, informative content that uses keywords and variations in a meaningful way.
Long-Tail Keywords
Consider targeting long-tail keywords, which are longer and more specific phrases that your target audience might use in search. Long-tail keywords may have less competition, so they allow your site to rank higher and attract more of your target visitors.
For example, instead of targeting the broad keyword "running shoes," you could use the long-tail keyword "best affordable running shoes for beginners."
A Google-friendly website achieves a good balance between repeating relevant keywords with variations of those keywords, and creating valuable content that interests and engages your audience. Use keywords strategically and naturally to improve your website's visibility in search results and attract more relevant traffic.
High-Quality Backlinks
Earn high-quality backlinks from websites that are both authoritative and relevant. Focus on building relationships, creating valuable content, and promoting that content to gain organic backlinks naturally.
Earning high-quality backlinks from other reputable websites can help improve your website's visibility and credibility.
TO ACCOMPLISH THIS:
Create Valuable Content
Create high-quality content that is informative, engaging, and unique. When you provide valuable information or insights, other websites and individuals are more likely to link to your content as a reliable source.
Guest Blogging
Write a high-quality article and offer it as a guest post to relevant authority site in your niche or industry. Include a link back to your own website within the author bio or content when appropriate. This can help you gain exposure to a new audience and earn backlinks from reputable websites.
Build Relationships
Connect with influencers, bloggers, and website owners in your industry. Engage with their content, share their posts, and start building relationships. Over time, they may naturally link to your website or collaborate with you on content that mutually benefits both parties.
Content Promotion
Actively promote your content through social media, email newsletters, and other marketing channels. When people appreciate your content, they will share it or link to it from their own websites.
Participate in Online Communities
Engage authentically in online forums, discussion boards, and relevant communities where you can share your expertise and provide helpful insights. Include links to external websites with high-authority content, as a resource for your visitors.
Earning high-quality backlinks takes time and effort. Focus on creating valuable content, building relationships, and promoting your work. Build a Google-friendly website and increase your chances of attracting other reputable websites to link back to your content.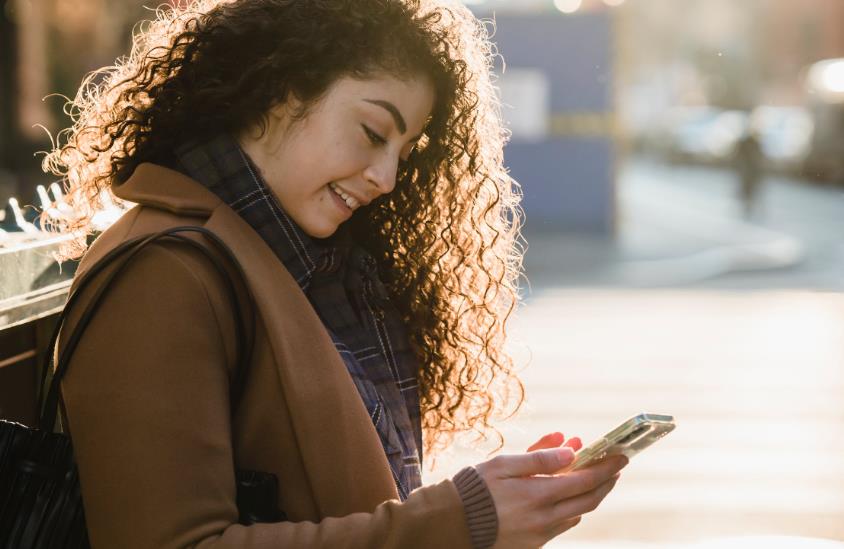 Secure and Accessible Website:
Your site must be secure (HTTPS) and accessible to all users. That includes persons with disabilities. For a positive user experience (UX), incorporate best practices for web accessibility and security.
A secure and accessible website is designed to be safely accessed and used by all visitors, regardless of their abilities or disabilities.
HOW TO ACCOMPLISH THIS:
SSL Certificate
Have an SSL certificate installed on your site, for secure browsing. SSL ensures that data transmitted between your website and visitors is encrypted, which protects sensitive information such as login credentials or personal details.
Update Software
Keep your website's software up to date, including the content management system (CMS) and plugins. Regular updates often include security patches that address vulnerabilities and protect against potential threats.
Use Strong Passwords
Strong passwords are very important for your site's admin accounts. Encourage your users to do the same. A strong password should include an unpredictable mix of uppercase and lowercase letters, numbers, and special characters. This unpredictability helps prevent unauthorized access to your website.
Web Accessibility Guidelines
Follow web accessibility guidelines, such as the Web Content Accessibility Guidelines (WCAG), to make your site accessible to all users, including those with disabilities. This involves:
– providing alternative text for images
– using proper heading structure
– making sure forms are accessible by keyboard navigation
Test for Accessibility
Use accessibility evaluation tools to assess your website's accessibility. These tools can identify potential issues and suggest improvements to make your website more accessible to people with disabilities.
Provide Text Equivalents
Offer text equivalents for non-text content, such as images or videos, to ensure that individuals who cannot see or hear the content can still understand it. This includes using alt tags for images and captions or transcripts for videos.
By implementing these Google-friendly website best practices, you can create a secure and accessible website that prioritizes user safety and inclusivity. A secure website protects user data, while an accessible website ensures that everyone can access and use your content effectively.
Guidelines for a Google-Friendly Website
If you're not already building a Google-friendly website content, I hope this will encourage you to spend time on Google dot com.
Everything you could ever possibly want to learn about search engines, searching, SEO, and a plethora of related topics is at your fingertips.
Spend just a few minutes every day, and in no time at all you will be proficient.
Here's to YOU showing up on Google PAGE ONE!
---
ABOUT THE AUTHOR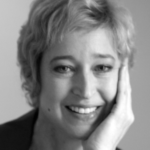 Lisa Chapman is a seasoned entrepreneur and business consultant, advising SMB owners, nonprofits and political digital marketers. She creates value through Strategic and Business Planning, Financial Forecasts for Funding, as well as Content Marketing, SEO and AI. Since 2005, she has written and ranked SEO'd business content, to engage and convert target audiences, for her own entrepreneurial ventures and for consulting clients. In 2010, Lisa started and authored a Marketing and Social Media blog that ranked nationally on Google Page One for the main keyword "marketing." It continually attracted over 1 million page views per month. For Craigslist Founder Craig Newmark, Lisa created the social media strategy that launched  his philanthropy, craigconnects.org.
Lisa's professional awards include Nashville's Executive of the Year and Small Business of the Year Finalists, as well as "40 Under 40" by Nashville Business Journal. She was interviewed by Katie Couric on NBC Today, and a wide variety of television and radio shows. Lisa has been featured and quoted in Good Housekeeping, Cosmopolitan and Readers Digest, plus dozens of city magazines and newspapers. She authored The Web-Powered Entrepreneur (2010) and four other books.