Need a New or Updated Custom Business Plan?
I specialize in helping entrepreneurs and business owners:
– Create custom business plans that get funded
– Revitalize old business plans
– Create achievable financial forecasts
– Create intriguing pitch decks (investor presentations)
A Custom Business Plan That Delivers. And Delivers.
We don't have a generic business plan template that tries to be all things to all people. There isn't one that works. If you use a template, it's obvious to everyone. Especially professional lenders and investors, who sniff out templates in under 60 seconds. Instantly, your credibility as a business leader plummets.
A Custom Business Plan is Requisite – IF You Want Serious Funding
It's arguably the most important investment in your business. You want to make sure that you get it right the first time – because you usually don't get a second chance.
If you don't have the time, or you've never done it before, an experienced entrepreneur can deliver a custom business plan that SINGS. It's a work of art – and science. Your business plan should do a lot of the heavy lifting for you:
A superb custom business plan tells your unique story in an informative and intriguing way. The Executive Summary packs a punch, with key points that pop out and make you want to dig right in.
Your business plan imparts all the excitement that you feel about the amazing opportunity ahead. It gets the reader's heart pumping.
It conveys a keen sense of your company's position in the marketplace. And your competitors'. Company operations come to life – as if the reader is right there working with you, shoulder-to-shoulder.
Financial projections are so detailed, they're borderline nerdy. But even skimmers will quickly absorb the at-a-glance summaries. They tell the story of your future, and the Financial Projections support your investors' Company Valuation and Return in Investment (ROI).
The standard sections you know and love are packed with eye candy – facts, figures, charts, links. All written with clarity, in a professional voice, supported by high-profile references. Easy to navigate from a substantial Table of Contents.
Bottom line, your custom business plan is a roadmap for management. It lays out the goals and the action steps you'll take to get there. It's practical and achievable. Not only will you give it to potential debt and equity participants, but you'll actually use it to run your business.
The Investor-Quality Custom Business Plan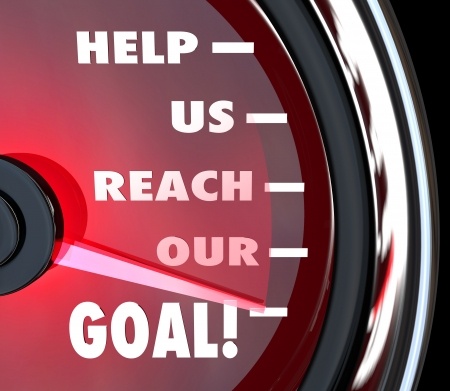 Whether you need a business plan to raise capital, entice the participation of a prospective partner, or to engage management to achieve far-reaching goals, you can't go wrong with an investor-quality, custom business plan.
Even if it never sees the eyes of an investor, the rigor that it requires will align your business with the ultimate investor 'litmus test'.
Investors seek businesses that are rigorously researched and planned for a reason. These businesses have the greatest history of success. I deliver that very same level of research, strategy and planning for your business.
By working with a seasoned entrepreneur to develop an Investor-Quality Plan, you greatly improve your ability to compete and succeed. They are vastly different than most management-authored plans.
Benefits of a Custom Business Plan:
Investors are looking for key strategic elements as well as the factual, analytical presentation of your business' history and future capabilities.
Articulate these points in a concise way that quickly answers their questions, and you  will position your company ahead of the pack. You'll position your company for success.
It's not just a pretty sales document. Or a glorified marketing brochure. Your custom business plan, the related financial projections, and underlying goals all work together to build a company that is poised to achieve a healthy operation and healthy financial results.
If you don't already do it, you will begin to "manage by the numbers". No more sleepless nights worrying about your cash position before payroll days or invoice dates.
When you manage by the numbers, you know where you stand at any given time, and what you need to do about it.
You will stop thinking (or communicating) that your company absolutely cannot fail! The most successful entrepreneurs understand and accept that most businesses fail within the first year. And within five years, even more fail.
The critical formula for success is first to completely understand the plethora of risks your business truly faces, and then to implement risk mitigation strategies. Communicate with your stakeholders that you (and your team) fully embrace these risks, and that you have specific plans in place to beat the odds. Like investors, that's what you do every day. You work to beat the odds to achieve profits.
Call

to Discuss a Custom Business Plan for Funding Success