Organic Political Digital Marketing Campaigns Save Money
Your Political Competitive Edge Online: Expert Content Marketing
Digital marketing in political campaigns often makes the difference between winning and losing an election.
Just a few of the tools and tactics used in the political digital campaign are the candidate's political website, social media platforms, online forums, and SEO'd content marketing of all types.
Organic Political Content Marketing Saves Money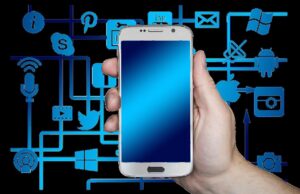 Crucial to success is Google Page One organic search engine ranking. Competition is fierce, both offline and online.
Content must be expertly optimized for well-researched, high traffic keyword phrases that are most relevant to the candidate's messages and the race.
The 'organic' online political campaign is a complex system that requires daily care and feeding. And it's much less expensive than paid digital advertising. If planned and executed well, an organic digital campaign is powerful in many ways.
It's the most cost-effective way to position the candidate online, while dramatically increasing visibility, volunteer support and fundraising.
Feedback from one recent client:
"Not using your political digital marketing methods is akin to running a 20th century campaign."
– Eric Wilson, Donor, multiple political races across several states
Political Digital Marketing Campaigns – Crucial But Poorly Understood
Digital strategies are increasingly important, as showcased in "The Rise of Digital Marketing in North American Politics – An analysis of four campaigns". These case studies illustrate how expert digital marketing clearly impacted the campaigns of:
Donald Trump
Hillary Clinton
Joe Biden
Justin Trudeau
See the full text article
Candidates and their campaign managers need more information – to understand the power of websites, strategic  content and digital platforms, as influential direct messaging tools. These platforms directly reach your target voters, exactly where and when they spend time online.
The cost of an organic online campaign is MUCH LOWER than an online advertising campaign. Plus, organic messages last much, much longer than one-time ad impressions!
Digital Marketing Campaigns – Crucial At Every Level Of Politics
Political digital marketing campaigns are NOT just for Presidential races. Every candidate, every constituency, and every political race is unique. Engaging an expert to plan and execute the digital campaign greatly impacts the outcome.
We pinpoint exactly where your supporters and voters hang out online. Then we put the right messages in front of them, at the right times. And with enough repetition to favorably influence and motivate your voters.
We customize each political digital marketing campaign plan. It's all executed on-time and on-budget, to give you every online competitive advantage.
Benefits To The Candidate Include:
 # Brand-building for the race – and long term
 # Raising awareness of relevant issues & your vision for solutions
 # Positioning you as an effective leader who works hard to get results
 # Spreading your shareable messages of hope for a better future
 # Building the crucial 'know, like and trust' elements that secure votes
 # Growing a community of Advocates who spread your messages by word-of-mouth, share your content, volunteer and bring their friends, donate $ money, and increase voter turnout.
Positioning The Candidate To Win
As a candidate, you will be widely and repeatedly visible to your constituents. We position you for success in the Primary Election and the General Election.
Expertise in political digital marketing campaigns involves so much more than simple SEO and social media posts.
It's a process with many moving parts. It's both art and science. A great digital campaign requires comprehensive online marketing experience and up-to-date skills on a wide array of digital platforms, technologies, messaging, and community-building techniques.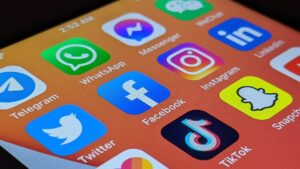 Disrupting TV As A Primary Messaging Tool
Political digital campaigns are increasingly important as a marketing strategy. Facebook and YouTube are essential pieces, among other online platforms. This includes Facebook Live, which continues to disrupt the TV space.
Most campaigns and political committees don't have training in social media, and 'new media' in general. So they tend to avoid these new strategies. But as Social changes, campaigns need to adapt.
So we also offer custom digital campaign TRAINING for political operatives, candidates and their teams.
Exactly What's Involved in Comprehensive Political Digital Campaigns?
Expertly planned and executed political digital marketing campaigns deliver constant streams of coordinated online content. They blanket the Internet for voters' most-searched topics, questions and long-tail keywords.
All this content is meticulously 'search engine optimized' so that it ranks on Page One of Google's Search Engine Results Pages (SERPs). That is a fiercely competitive feat, even for expert online marketers.
The right content achieves early widespread organic visibility for the candidate. Organic content marketing saves significant money over paid online advertising (which vaporizes in less than a minute.) Both are needed at different times during the campaign.
Organic online political digital campaign content includes a robust website, and search engine optimized…
 # Videos
 # 'Share-worthy' articles
 # Blog posts
 # Social media posts
 # Community discussions
 # FAQs
 # Relevant forum discussions
 # Credible online press releases
 # 'Influencer' interviews
 # and so much more.
Political Branding and GOTV
Together, they establish strong, influential branding and messaging. These organic messages live online for years to come, working 24/7/365 to strengthen the candidate's political career well after the race is over.
Strategic 'Calls to Action' effectively engage hyper-targeted voters – in all aspects of the campaign, especially GOTV.
The political digital campaign Marketing Plan articulates HOW all this – and much more – are accomplished online.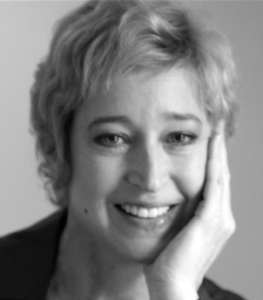 Online Consulting Clients Since 2005
Among my business consulting clients since 2005, I've had unique opportunities to strategize and implement political digital campaigns for an array of political races, social justice organizations, non-profits, and philanthropies. I'm pleased that these clients felt even more excited about the RESULTS than they felt when we initially met to discuss their digital content marketing needs.
I deeply appreciate their endorsements, such as:
"I worked with Lisa Chapman in three separate engagements during 2021-2022. I heartily endorse her political digital marketing consulting services. She consistently over-delivers and adds significant value.
"The three client organizations included:
– a multi-state political consultant
– a prominent metropolitan political digital marketing campaign in a mid-size market, and
– a well-known non-profit in a major metropolitan market.
"Each engagement had a different focus and different objectives, all to be achieved 'yesterday'.
"I've found that Lisa is a tremendous pleasure to work with, is highly responsive. Lisa's extensive expertise and experience are pure gold."
– Ana Maria Rosato, A.M. Strategic Communications
"Lisa provided a framework for my campaign's social media plan. It enabled my team to highlight our updates and activity easily. Her training and knowledge of how and where to place key terms helped us write more effectively for internet searches and gain a higher and more relevant profile."
– Mary Pierce, School Board, District 8 Nashville TN
"I just completed my social media plan.  WOW!  It is clear, concise and thorough for sure!"
– Joyce Washington, TN House of Representatives
"Lisa Chapman's thoughtful and insightful approach to social media strategy was instrumental in the launch of an important initiative for CRAIGSLIST Founder Craig Newmark. She is a pleasure to work with, and I'm sure would be an asset to any organization as a consultant or employee." (In 2010, Lisa served as Lead Social Media Strategist for the global launch of craigconnects.org, Craig Newmark's new philanthropy.)
– Jonathan Bernstein, Team Leader, craigconnects.org

Professional Standards Of Practice
I firmly believe that the continual and peaceful democratic process is central to our profession. And a necessary part of our nation, now and in the future.
As a professional political digital campaign consultant, I ascribe to the Standards of Practice of the American Association of Political Consultants (AAPC). Among them, I stand up for ethical practices and the political protection of free speech.
I adhere to the following AAPC Code of Professional Ethics when working political digital campaigns.
I PLEDGE TO:
Work with unwavering commitment to continually strengthen a vibrant democracy, which includes ensuring free and fair elections that obey all laws. I will also work with integrity to uphold the ideals of our American Democracy.
Maintain the confidences of my clients, and never reveal any confidential or privileged information entrusted to me during our professional relationship.
Treat my colleagues and clients with the utmost respect, and conscientiously work to protect their professional and personal reputations.
Use no messaging that communicates racism, sexism, religious intolerance, or any form of unlawful discrimination. I stand firmly against such practices. I will work for equality – in voting rights and privileges for all citizens.
Never assert false or misleading attacks on an opponent, their family members, or associates. I will do everything in my power to prevent others from using such unethical tactics.
Accurately and fully research and document any message that may be construed as criticism of an opponent, or his or her record.
Be ethical and honest in my relationship with the news media. When I have the authority to answer questions, I will provide meaningful, candid information.
Use all funds I receive from my clients, or on behalf of my clients, only for the purposes that are agreed in writing.
Not participate in any activity which would corrupt or degrade the professional practice of political consulting.
Avoid any individual or organization that resorts to practices which are forbidden by the AAPC Code of Professional Ethics.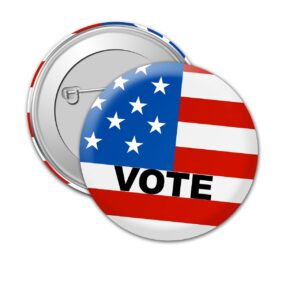 Decades of Political Campaigning
My initiation into political campaigns began in 1985, working on a Tennessee Gubernatorial campaign. In 1992, I served as Treasurer of a hotly contested race for a US Congressional seat.
I loved every aspect of political campaigning, particularly the ongoing strategy sessions and communications planning. Sometimes on the offense, sometimes on the defense – and always highly creative and energized.
The Internet was not legally available for commercial use until 1997.  It was not adopted widely for household use until 2005-2010. So political campaigns in the early 90's relied strictly on traditional 'offline' press and promotion.
Political Digital Campaigns – Much Like Business Startups
I intuitively embraced the entire campaign management process. It is quite similar to start-up and growth companies:
Candidates hold a vision for creating a better future
They establish their brand and messaging
They articulate these messages through public platforms to connect with their target audience
They create budgets and raise enough money to fund the campaign operation
They attract and manage a cohesive, dedicated team of staff (and valued volunteers!) to execute all facets of the campaign toward a common goal
And they manage all this under competitive pressure, time pressure, and budget pressure!
Win with Political Digital Marketing
Political campaign success is ultimately not defined by profitability, as in business. Success in a political race is determined on Election Day – by enough votes to win the race.
But essentially, the underlying concepts of success in politics and business are quite similar.
As a political candidate or a business owner, you must first understand the perspectives, needs & wants of your audience – voters or customers. You work hard to meet those needs. You work hard to make a difference. And to make their lives and the world a better place.
I PERSONALLY INVITE YOU TO CALL…
SIMPLY TO ASK QUESTIONS AND EXPLORE THE BENEFITS FOR YOUR CAMPAIGN.