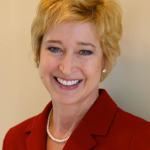 Lisa Chapman is an Entrepreneur, Business Consultant, and Author. She holds a Bachelor of Business Administration (BBA) in Accounting and a Master of Business Administration (MBA).
LISA CHAPMAN BIO – ENTREPRENEUR & CEO
In her highly creative career, Lisa founded or co-founded many startup businesses, both offline and online, in a wide array of industries, including Healthcare, Advertising, Personnel, Automotive, and Real Estate. She has held CEO and Business Development positions in her own companies as well as others.
The fundamental focus of all her ventures is her passion to make a significant difference in the lives of customers, clients and employees.
Venture Capital-Backed Startup: High-Touch Healthcare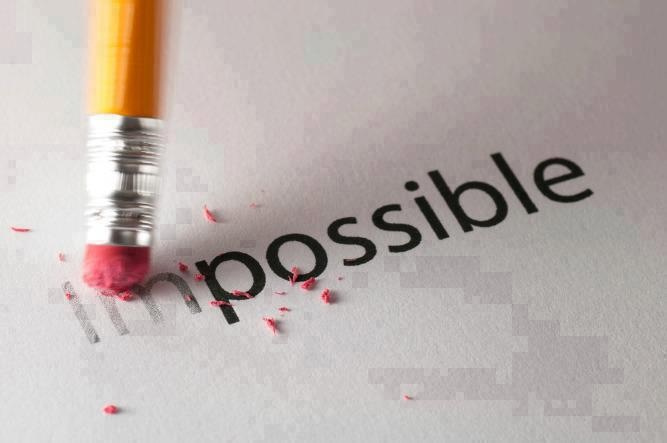 Working from her living room, Lisa wrote a business plan and started Pediatric Nursing Specialists of America (PNSA), one of the first healthcare companies anywhere to provide high tech, highly skilled pediatric and neonatal specialized nursing care in the home.
Critically ill,  chronically ill, and premature infants were able to be discharged from the hospital's ICU earlier than ever before, greatly benefitting families and health insurers. PNSA provided 24-hour nursing and medical equipment, such as home oxygen and ventilators.
As the Founder, President and CEO, she attracted venture capital investors and grew 50 – 100% each year, earning annualized revenues of over $14 million prior to the sale of the company. PNSA ultimately employed over 1100 nurses in 9 offices throughout 6 states.
Child Health Investment Corporation (CHIC), a national alliance of 25 Children's Hospitals in the US, selected PNSA as their preferred provider for pediatric private duty nursing.
Real Estate Investments
Recognizing the critical need for high quality, affordable housing, Lisa co-founded Grand Canyon Properties. The company purchased and renovated starter homes, then screened, selected and coached first-time homebuyers – helping them manage their credit, qualify for a mortgage, and realize their dream of owning a home.
As acting CEO, she oversaw the management team and created company systems, procedures, controls and reporting for internal operations and financial management. Within the first 16 months, the company established financing from banks for the acquisition of real estate properties, and expanded credit lines. The company was profitable from inception.
Social Services Leader and Fundraiser
As CEO of Crisis Center of Middle Tennessee, Lisa led a team of 75 employees and 75 volunteers, managing 8 separate programs. The agency's social services included the 24-hour Crisis and Suicide Hotline, its flagship program established in 1968.
She oversaw the launch of the state's first and largest 2-1-1 Social Service Database and Call-In Center. When public grants were unexpectedly slashed, she orchestrated a restructuring of the organization, while inspiring the continued dedication and morale of the employees. Lisa led the management team to broaden the donor base of philanthropic foundations, corporate contributions, and individual donations; and created innovative national fundraising events.
She increased public awareness of the agency by securing the support of music industry celebrities, including George Jones, Diamond Rio and Terri Clark – who donated their time and talents as national spokespersons, and headlined performances at new fundraising events.
LISA CHAPMAN BIO – BUSINESS PLANNING & STRATEGY
Consultant
As a consultant to entrepreneurs, company owners and their executive teams, Lisa has helped many start-ups and small businesses to envision their own growth, assess their competitive position, and create employee-driven strategic growth plans.
Her consulting client base, both offline and online, has encompassed a variety of industries, including Retail, Healthcare, Music, Entertainment, Construction, Non-Profit, Politics, Education, and Technology.
Financial Growth
Lisa has worked closely with clients to analyze their financial position, increase revenues and profits, and access new sources of investor capital and banks – in order to secure the funding they need to grow.
LISA CHAPMAN BIO – ONLINE BUSINESS DEVELOPMENT
Website Ranking and Visibility
Since 2005, the same year YouTube was founded, but before Twitter (2006), Lisa has employed the Internet to promote each venture. As the Internet evolves, she continues to develop her expertise in online branding and promotion, search engine optimization (SEO), lead generation, and online business development.
Lisa started and managed Free Management Library's Marketing and Social Media Blog. Under her authorship, it commanded over a million views a month and ranked nationally on Page One Google for the keyword "Marketing".
Lisa's Internet client list includes Craig Newmark, Founder of Craigslist. She created the initial social media strategy that was executed by his PR team during the launch of his philanthropic startup craigconnects.org.
She has helped many other clients establish and promote their brands online in order to increase traffic, engage visitors, and convert them into customers.
LISA CHAPMAN BIO – PROFESSIONAL RECOGNITION
Professional Accolades
Lisa's professional achievements include Nashville Business Journal's "Executive of the Year" and "Small Business of the Year" finalists, as well as Nashville Business and Lifestyle magazine's list of "40 Under 40 – Nashville's Emerging Leadership".
National Press
Lisa has appeared on NBC Today with Katie Couric, and a wide variety of national and local television and radio shows. She has also been featured or quoted in leading national publications such as Good Housekeeping, Cosmopolitan and Readers Digest, as well as dozens of city magazines and newspapers.
Speaking Engagements
Lisa has been invited to speak on entrepreneurship topics at leading universities and organizations, including Kellogg Graduate School of Business, Northwestern University, Cumberland University, Leadership Nashville, Owen Graduate School of Management, Vanderbilt University, and the Self Insurance Institute of America's national conference.
Published Books
Sold in bookstores nationwide, and later available online, her published books include The Savvy Woman's Guide to Cars (Bantam Books, New York) and The Buck Starts Here, The Beginner's Guide to Smart Financial Choices (Simon & Schuster/Kaplan Publishing, New York), The Web-Powered Entrepreneur (Dunham Press, Nashville), Just For You (Goldner Associates, Nashville), and Country Stars Shine (Eggman Publishing, Nashville).
Boards And Committees
She has served on the Small Business Advisory Committee, Chamber of Commerce Nashville; Board of Directors, City Club Nashville; 1801 Group Steering Committee, Vanderbilt Institute for Public Policy Studies (VIPPS); Board of Directors, Kids on the Block 501(c)(3).
Education And Licenses
Lisa is a licensed Real Estate Agent and Broker in Tennessee (Ret.)
She received her undergraduate degree in Accounting and MBA from the University of Houston.
Connect With Lisa Chapman