Advantage on Election Day! 
Are you intrigued with the power of online strategies to boost political digital campaigns and help candidates gain an advantage on Election Day?
This introduction to political digital campaigns in America provides a glimpse into the massive opportunities to:
Differentiate your candidate's messages,
Create a groundswell of support, 
Win elections with the help of digital marketing.
The Digital Era of U.S. Politics
The Digital Era of American Politics* is now in full swing. Information and communication technologies have become mainstream influencers of political success – both at the polls and after the election.
Political parties, candidates, and journalists all rely on digital tools to spread their messages, generate excitement, create communities of support, increase event turnout, persuade voters, raise money, and manage campaigns.
If your campaign or political organization is not yet fluent in Political Digital Campaigns, the time to start is yesterday.
Engage More Citizens
Digital tools also allow everyday citizens to become more engaged in politics. They learn more about races and candidates, join groups of like-minded people, participate in online forum discussions, volunteer, and influence other voters.
The rise of social media has also given new power to so-called "trolls" who use online platforms to harass and intimidate political opponents. Despite the challenges, the digital era gives new hope to political activists who use online tools to raise awareness and mobilize voters, quickly and effectively.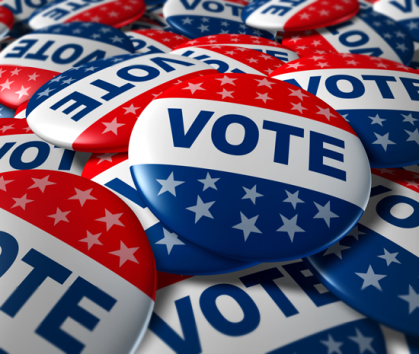 Emergence of Political Digital Campaigns
Digital political campaigning is the use of digital technologies in political campaigning. Digitally-enabled campaigns allow candidates to communicate with voters using a variety of media, such as websites, social media, and text messages.
They also allow campaigns to target voters with specific messages and content, and to collect data about voter behavior.
Precision Targeting
Digital political campaigning has been increasing in popularity in recent years due to its ability to target and engage voters with more precision than traditional campaigns.
They can be formed by any political party or candidate, and can be run using a variety of different platforms.
Saving Campaign Dollars
Digital campaigns are often more cost-effective than traditional political campaigns, and can be used to reach a wider audience than traditional campaigning techniques.
Digital strategies have helped candidates win elections in countries such as the United States, United Kingdom, and Australia, and will continue to play an increasingly important role in future elections.
Social Media as a Political Digital Campaign Tool
A political digital campaign in social media can be a great way to get your message out to a large number of people. It can also be a great way to connect with potential voters. You can use social media to create content, post pictures and videos, and build a following. You can also use social media to connect with other campaign supporters, and to raise money.
Social media strategy is indeed a powerful tool in a political digital campaign. It can be used to build rapport with voters and to disseminate information about the candidates and the issues. In addition, social media can be used to rally support for the campaign and to reach out to potential voters who may not yet be engaged in the election.
Micro-Targeting
Social media can be used to track voter sentiment and to micro-target specific messaging to specific demographics, down to specific households and individuals.
Social media and politics have been intertwined since Facebook was founded in 2004. Social media is a powerful tool for grassroots activism, and it enables people to connect with like-minded individuals and organizations to share information and organize around shared values and interests.
Social media is also a valuable tool for monitoring government and political affairs.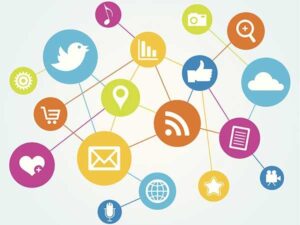 Top Social Media Platforms for Political Digital Campaigns
There are a variety of social media platforms that are used for political campaigns. Some of the more popular platforms are Facebook, Twitter, Google+, and LinkedIn. Each platform has its own advantages and disadvantages.
FACEBOOK
Facebook can be a powerful tool for political campaigns, especially as social media continues to grow in importance. Facebook provides a way for candidates to connect with voters directly, and allows campaigns to collect feedback and data in a more efficient way than traditional polling.
Additionally, Facebook can be used to raise money and awareness for a campaign, and to build momentum leading up to Election Day.
It is the most popular social media platform for political campaigns. It has the largest user base and is used by both Republicans and Democrats. Facebook has a wide variety of tools that campaigns can use, including Facebook ads and Facebook pages.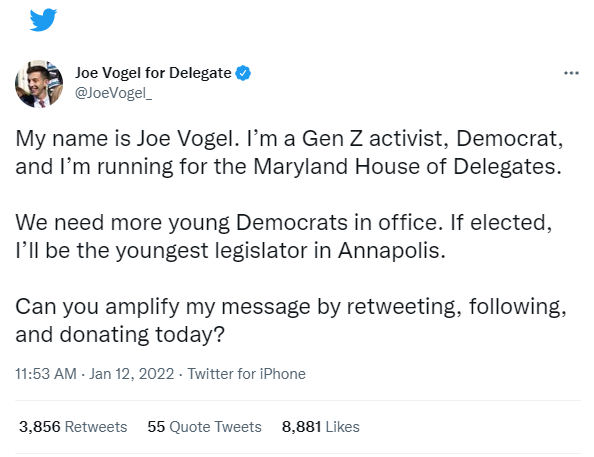 TWITTER
Twitter is increasingly being used as a political digital campaign tool, both by established political parties and newly formed organizations. This is due to its ability to quickly disseminate information and mobilize supporters.
Political parties and candidates can use Twitter to create a real-time account of their activities, respond to comments from followers, and track trends.
Political digital campaigns also use Twitter to target specific populations with specific messages, and to build relationships with potential voters. Twitter can also be used to maced political opponents, by exposing their allegations and criticisms.
It is the second most popular social media platform for political campaigns. It is used more by Democrats than Republicans. Twitter has a quick response time and makes it easy to share links and updates with a large audience.
LINKEDIN
LinkedIn is a great way to connect with potential customers, friends, and business partners. It can also be a powerful tool for political campaigns.
For example, a candidate can create a LinkedIn profile and connect with potential voters and contributors.
Additionally, candidates can use LinkedIn to spread their message and connect with voters. LinkedIn also provides valuable data about candidates' fans and followers. This data can help campaigns identify potential supporters and target messages to them.
YOUTUBE
Political campaigns in the United States have traditionally relied on television advertisements as their primary means of reaching voters. However, with the advent of YouTube as a political digital campaign tool, campaigns are now able to reach a much larger audience than they ever could before.
YouTube allows campaigns to create and upload videos that can be viewed by a wide range of people, including those who are not registered to vote. This makes YouTube an especially powerful tool for voting outreach. It can help to engage new voters who may not have been previously interested in voting.
Diverse Audiences
Using YouTube as a political digital campaign tool, campaigns are able to reach a more diverse audience than they would be able to with traditional television advertisements.
YouTube is especially popular with younger voters, who are often more likely to engage with online content than older voters.
Overall, YouTube is a powerful tool for political digital campaigns in the United States. It allows campaigns to reach a large, diverse audience, and can be used.
Digital Directors Now Use Creative Strategies Throughout Campaigns
Campaigns use social media to track and research opponents. By monitoring the posts and comments of those who oppose you, you can get a better understanding of their positions and how to counter them.
Additionally, using social media to engage with your opponents can help to build relationships and gain support for your ideas.
Peer-to-peer texting is often used to increase voter turnout.
Geo-location advertising even reaches voters in line waiting to vote!
Hundreds of creative and effective digital marketing tactics are being adopted by savvy Digital Directors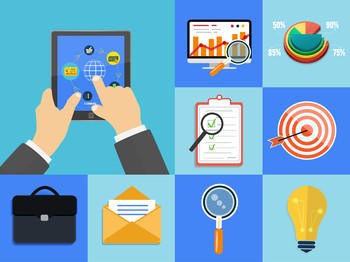 The Digital Political Campaign Roadmap
Creating a digital political campaign roadmap can help you strategically plan your campaign and ensure that all your efforts are coordinated.
By creating a plan and setting goals, you can create a roadmap that helps you stay on track and reach your desired outcome.
Additionally, by creating a digital campaign roadmap, you can make sure that your campaigns are being managed efficiently and that all your resources are being used to their fullest potential.
The Campaign's Political Digital Director: In-House or Consultant
Political campaigns' Digital Directors manage the digital aspects of a political campaign and coordinate them seamlessly with the rest of the campaign, including: messaging, events, volunteers, and fundraising. They oversee the development and management of digital assets, including websites, social media profiles, email and text marketing campaigns.
They work with the rest of the political digital campaign team to ensure that all digital content is consistent with the overall campaign strategy and goals, and that all online components of the campaign are working as intended. They create and implement digital marketing strategies. They also manage the campaign's online infrastructure and keep track of campaign statistics.
Political Digital Campaign – Marketing Consultant
A Political Digital Campaign Marketing Consultant is an experienced digital marketing professional who is engaged to assist or oversee a political campaign in creating and implementing digital marketing strategies and all of the responsibilities discussed above.
Digital political marketing consultants can help your candidate stand out and be easily found by potential supporters on social media, as well as in search engine results.
Consultants can help you create compelling and effective digital content, as well as develop targeted marketing strategies and measure the effectiveness of your campaigns to help bring your message to the attention of the right people.
Protection Against Your Opponents' Misuse of Social Media
Politicians who use social media should be mindful that, like any online platform, the opposition may run a 'cyber-attack', which could be mild or harmful.
An attack against a politician's social media presence could potentially include: Harsh, hurtful or untruthful claims, compromising personal information, releasing embarrassing private photos or videos, and hacking into accounts to post malicious content.
In the digital political plan, the Digital Consultant will include security measures to protect the technical integrity of the digital assets in order to prevent hacking. And a digital 'crisis communications plan' will be in place to defend and bolster the reputation of the candidate.
Monitor Aggressive Messaging
The Digital Consultant will also monitor all campaign-related messages posted online.
When any aggressive negative messaging first appears, the candidate and campaign managers can be notified, and decide together how they want to counter it, within the campaign's digital messaging, if needed. The candidate and the campaign have the opportunity to nip it in the bud.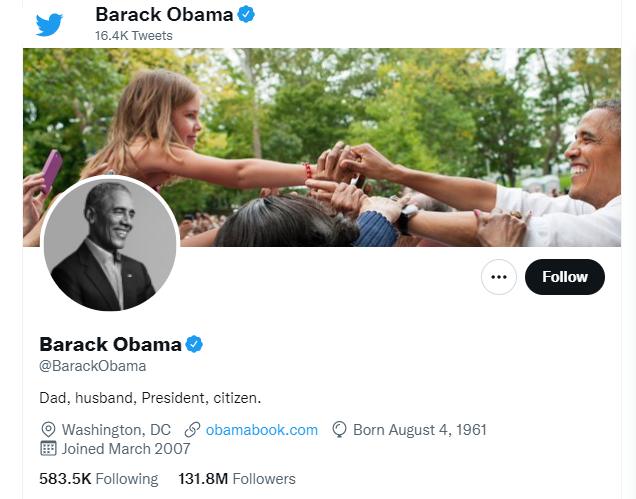 Famous Us Politicians Who Use Social Media
Even after the election, social media platforms serve as strong channels to unify like-minded individuals and organizations. These politicians clearly know how to use their influence to reach and activate supporters:
Has been active on social media since 2008. Her most notable posts on social media include tweets about the US election, her policies, and her reactions to political events. As of 2022, her Twitter account has over 31 million followers.
Has been active on social media since 2007. His most notable posts on social media include tweets about the Affordable Care Act, his policies, and his reactions to political events. As of 2022, his Twitter account had over 131 million followers.
According to the NY Times, a recent Pew Research Center analysis reports that "Sen. Bernie Sanders (I-Vt.) has been the most-followed member of Congress on social media for six years."
As of 2022, he has 15.5 million Twitter followers. "The senator has remained the most followed congressional lawmaker over three Congresses."
Last Words
Political digital campaigns across a multitude of platforms is here to stay. And clearly, online branding and messaging serves to reach communities and support politicians well past the General Election.
As Gen Z comes of age and becomes active in political campaigns, this trend will grow rapidly, at an escalating pace.
---
ABOUT THE AUTHOR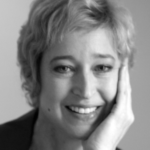 Lisa Chapman is a seasoned entrepreneur and business consultant, advising SMB owners, nonprofits and political digital marketers. She creates value through Strategic and Business Planning, Financial Forecasts for Funding, as well as Content Marketing, SEO and AI. Since 2005, she has written and ranked SEO'd business content, to engage and convert target audiences, for her own entrepreneurial ventures and for consulting clients. In 2010, Lisa started and authored a Marketing and Social Media blog that ranked nationally on Google Page One for the main keyword "marketing." It continually attracted over 1 million page views per month. For Craigslist Founder Craig Newmark, Lisa created the social media strategy that launched  his philanthropy, craigconnects.org.
Lisa's professional awards include Nashville's Executive of the Year and Small Business of the Year Finalists, as well as "40 Under 40" by Nashville Business Journal. She was interviewed by Katie Couric on NBC Today, and a wide variety of television and radio shows. Lisa has been featured and quoted in Good Housekeeping, Cosmopolitan and Readers Digest, plus dozens of city magazines and newspapers. She authored The Web-Powered Entrepreneur (2010) and four other books.