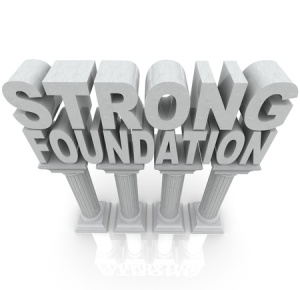 Before you do comprehensive SEO work, you may be interested in receiving a FREE Micro-SEO Audit. I will conduct a custom Micro-Audit of your site's SEO, and email your report – an introduction to over 50 actual SEO factors on your site that are important to your ranking by search engines. It covers SEO elements that are currently working and those that aren't working – 'errors'. Each item is explained. For each error, a fix is recommended. Give it a try.
The following sections offer an overview of SEO Preliminaries. These elements are the foundation of healthy SEO and are needed as preparation for effective SEO planning and execution.
Business Environment
SEO for a website or blog site is only possible in a niche you understand. So research about factors important to the industry, niche and competition is quite important before you ever run analysis on the site. At this stage you should:
Be familiar with the specific jargon used in the industry, and keyword possibilities

Articulate your Target Audiences, especially their problems, pains & needs

Analyze the competition's online presence and position
Technical approach
Check the status of your website's current relationship with search engines. This may be new territory for you, and it's time to take control. Find out if your site architecture is sick, because you shouldn't spend any time doing SEO work until it's healthy. At this point, you want to ensure that key technical elements are up to optimized standards:
Duplicate content anywhere on the internet

Search engine bans or penalties

Google Analytics account set up properly

Hidden links or text

Accessibility & indexed pages (robots.txt, robots meta tags noindex, nofollow, internal link structure)

Use of 301s and 302s redirects

4xx errors and 5xx errors

Canonical tags

Google & Bing Webmaster Tools accounts set up for further check-ups

Hosting  – reliable, scalable, easily manipulated & secure

Site speed/loading time (host average IP ping response time less than 200 milliseconds)

Site working on all browsers

No use of Flash on website (negatively affects site loading speed and indexing)

Use of static/dynamic links

XML Sitemaps files well formed
Your webmaster should be familiar with these elements. If you understand them and have access to your site's architecture, you can check them yourself.
SEO Structure
Review your site's current SEO. If you are currently ranking for certain keywords, you don't want to lose good SEO by deleting everything that is already working. You need to check previous SEO work, clarify what you want to accomplish and understand the distance from here to your goals:
Evaluate the currently targeted keywords

Perform new research if needed

Determine a list of terms that are both SEO effective and achievable

Analyze and your site's landing pages, if any

Determine the pages to keep, the pages to remove and the new pages you need to create
Design & User Experience
The site's design and navigation is something you should also focus on. Elements such as the site's page hierarchy, content structure and readability are essential for ensuring a firm foundation for your SEO work.
Keep in mind that even the best SEO work will fail on a poorly structured site. The older your site, the greater is possibility that it was built on a lower technology platform which could be less SEO-friendly than newer technology.  And it's now quite important that your site be mobile-friendly.
Optimization
Now that you've determined the pages to keep and the keywords to target, you can analyze the optimization of each page, starting with the most important:
On-page
META Titles:

Check missing or duplicate page titles

Maximum 65 characters for the title to be fully displayed in search results

Use of keywords

META Descriptions:

Unique descriptions on all pages

Maximum 150 – 160 characters long

Use of keywords

Keywords at or close to the beginning of the titles and descriptions

No keyword stuffing

Header tags (H1-H3) present on all pages

ALT attributes
Off-page
Number of backlinks for each page

Anchor text distribution for links to each page

Follow/NoFollow

Rank of sites linked from
At this point, stop with the site's optimization analysis. This information should be just enough to document your SEO strategy preparation and keep you focused on the big picture.
Social Media & Community
Social shares are also an important ranking factor. Social exposure has relatively new gained prominence in SEO analysis. Therefore, you also need to know:
Which social platforms are engaged

Community size on each platform

Level of engagement on each social platform

Calendar – frequency of updates/posting
Local Search Optimization
What is Local Search Optimization? In search results, if you've ever seen a box of information that includes a picture of the business, a map of where that business is located and reviews of the business, then you've experienced the results of local search.
Six Action Steps to Achieve Local Search Optimization:
1. Create local places pages
2. Optimize and properly categorize your page
3. Claim and edit business citations
4. Acquire great online reviews
5. Post high quality photos
6. Optimize your website
Learn more about local search on Wikipedia.
Did you know that consumers are 5 times more likely to choose a business based on its appearance in local search? If you aren't optimizing these results for your business then you're missing out on potential revenue.
All in all, this represents a lot of work. If you don't have time to do all this research, outsource to a qualified SEO Consultant. You don't have to reside in my locale – Nashville, TN – in order to get local search optimization for your business. I can help with that. Give me a call (or send an email) and we can discuss the possibilities for SEO Consulting Services – a short engagement to optimize your business for local search – anywhere.