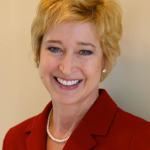 LISA CHAPMAN BIO
Exclusive Lead Generation Expert | Delivering Client Revenue Growth
I help busy founders scale their qualified, exclusive leads online – and build a predictable revenue-driving machine.
Along with my partner Steven Gladstone, an Attorney, I specialize in Lead Gen for local SMBs nationwide – improving my clients' online assets and attracting their Ideal Prospects – increasing warm leads and revenues.
"Continuous Improvement of my Clients' Results" – is my everyday mantra.
My small expert team and I deliver highly targeted, highly qualified, exclusive leads. Your phone begins to ring as soon as the 1st day of our campaign. Our clients average 20 exclusive  leads in the first 30 days, and quickly grow to an average of 28.875 new leads per month.
Previous SMB Clients
My online consulting work includes helping a wide variety of SMBs grow their businesses. In 2011 I created the social media strategy for Craigslist founder Craig Newmark – in the online launch of his philanthropy, craigconnects.org.
I've built businesses online since 2005, including Amazon FBA products.
Since 2010, I've managed Free Management Library's Marketing and Social Media Blog. At one time, this page enjoyed over a million views a month and was ranked on Google's First Page for the keyword, "Marketing"!
For more current consulting info – see my Profile on LinkedIn.

"MY ENTREPRENEURIAL JOURNEY" – a narrative
This is my rambling on 'back in the day'…
As a bright-eyed entrepreneur with a fresh MBA at age 27, armed with a business plan I wrote at Vanderbilt's Owen Graduate School of Management, I started the company in my living room with about $2500 and absolutely no fear. Within 2 years, Pediatric Nursing Specialists of America grew with the demand for specialized home nursing care, and attracted venture capital funding from Frontenac Company, a leading private equity firm based in Chicago. We ultimately employed 1100 nursing professionals in 9 offices and six states. 
Recognizing the critical need for high quality, affordable housing, I co-founded Grand Canyon Properties, LLC to acquire and renovate affordable homes for first-time home buyers.  The company helped over 120 families qualify for a mortgage and realize their home ownership dreams.
Over the years, I've founded or co-founded businesses in an array of industries, including; Healthcare, Advertising, Personnel, Automotive, and Real Estate.
Before it was even called 'Social Media'…
The internet has always intrigued me. Remember the days of 5 ¼" floppy discs? That was back in the mid '90's, when I helped develop a growth strategy for a large healthcare company.
One day, I was called by the CEO – who questioned me about buying books on the topic of the Internet, which I purchased to aid my strategy research. He was the founder of the company, and a well-respected, successful healthcare entrepreneur. He thought I was wasting company resources, and he wanted to set me straight; "Why did you order these? You'll never get the internet!". He was hot!
I guess I was ahead of the curve. Clearly, we didn't see eye-to-eye about it. But we might now! LOL.
Websites and SEO
I worked on my first website in 2002. In fact, I bought domain names for all my close friends, many of whom are still using them today. Search engine optimization was fun and exciting when I discovered it in 2005 (and it still is!) Keywords had just arrived on the scene, and I was all about it.
In 2005, I launched into online consulting for clients who needed website keyword optimization. That was the same year YouTube was founded, but before Twitter (2006) and Tumblr (2007).
By 2006, I was teaching clients about keywords and search engines, and working SEO into my clients' websites. It was groundbreaking stuff. 
Within a few years, social networks arrived on the scene. I jumped on the bandwagon and became a part of the unstoppable evolution that is my professional playground today. 
Social Media Strategy
Of my work on craigconnects.org, for Craig Newmark, Founder of craigslist, Team Leader Jonathan Bernstein comments:
"Lisa Chapman's thoughtful and insightful approach to social media strategy was instrumental in the launch of an important initiative for craigslist founder Craig Newmark. She is a pleasure to work with."
I loved helping clients with social media strategy and marketing – to establish and promote their brands on the Internet, and to increase traffic, engage visitors and convert them into loyal customers. To me, the Internet has always offered pure potential.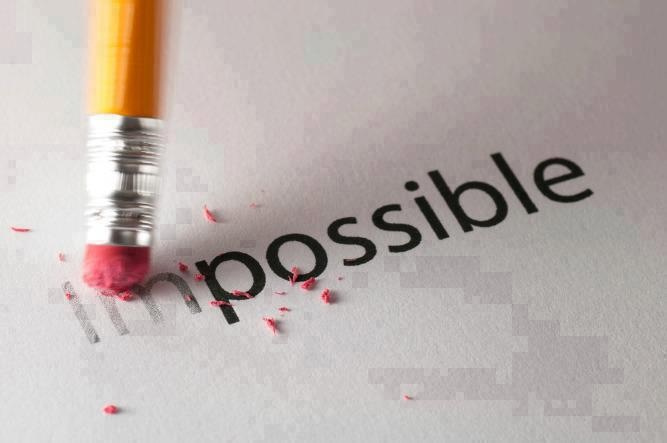 Fast forward…
After decades of serial entrepreneurship, I've helped others learn from my experiences. Often, they avoid financial losses and potential failures. Better yet, they grow and profit – quicker than I did. And we have fun. 
I've helped clients with business planning as well as social media strategy & execution. Online, I've worked with clients to establish and enhance their Brand, attract their Target Audiences, engage them in meaningful social media conversations, and convert Visitors into Buyers.
Many clients need SEO improvements to get found online, increase their ranking to First Page Google, and entice searchers to click and engage in a meaningful way.
Business Strategy and Planning
I've always loved business strategy and planning. I suspect that my entrepreneurial ventures are an outgrowth of the amazing opportunities I uncover in the process of my research. It seems that by the time I thoroughly research certain interesting new industries and business models that come to my attention, I find them so compelling that I want to start them.
As a consultant to the planning, funding and growth of others' companies, I've engaged in a plethora of industries, including healthcare, mental health, real estate, politics, consulting, publishing, retail, health & beauty, music, entertainment, construction, real estate, internet, non-profit, education, technology, personal services, and others.
Awards and Publications
Professional achievements include Nashville's "Executive of the Year" and "Small Business of the Year" finalist awards, as well as Nashville Business and Lifestyle Magazine's list of "40 Under 40 – Nashville's Emerging Leadership".
I was delighted to be featured on NBC Today with Katie Couric, in addition to many local television and radio shows. As an entrepreneur of several decades and author, my work has been featured or quoted in offline publications such as Good Housekeeping, Cosmopolitan and Readers Digest, as well as dozens of city magazines and newspapers across the US.
Author of hard-copy books published by offline publishing houses and available in bookstores: The Web-Powered Entrepreneur, Dunham Publishing, Nashville; The Buck Starts Here, Beginner's Guide to Smart Financial Choices, Simon & Schuster/Kaplan, New York; The Savvy Woman's Guide to Cars, Bantam Books, New York; Country Stars Shine, Eggman Publishing, Nashville; Just For You, Goldner Associates, Nashville.
Speaking Engagements
Speaking engagements on entrepreneurship topics at leading universities include: Kellogg Graduate School of Business, Northwestern University, Chicago Illinois; Vanderbilt University, Nashville Tennessee; Cumberland University, Lebanon, Tennessee; and Owen Graduate School of Management, Vanderbilt University, Nashville, Tennessee. 
Boards and Committees
Small Business Advisory Committee, Chamber of Commerce Nashville; Board of Directors, City Club Nashville; 1801 Group Steering Committee, Vanderbilt Institute for Public Policy Studies (VIPPS) Board of Directors, Kids on the Block 501(c)(3).
Degrees and Licensure
Real Estate Broker License, Tennessee
BBA Accounting and MBA, University of Houston, after attending Owen Graduate School of Management, Vanderbilt University, Nashville Tennessee.
Connect with me